EuroNanoForum 2019
Conference, Exhibition
12 – 14 Jun 2019 / Bucharest, RO
Activity details
EuroNanoForum 2019, an event of the Romanian Presidency of the Council of the European Union, stands as the most significant European forum that brings together scientists, industrialists and policy makers.
The event is anticipating approx. 1000 participants from Europe and across the globe and offers opportunities for discussions on cross-sectorial challenges focusing on both the industrial application of research results and future strategic research priorities in the area of Nanotechnology and Advanced Materials of the Horizon 2020 NMBP Programme and beyond.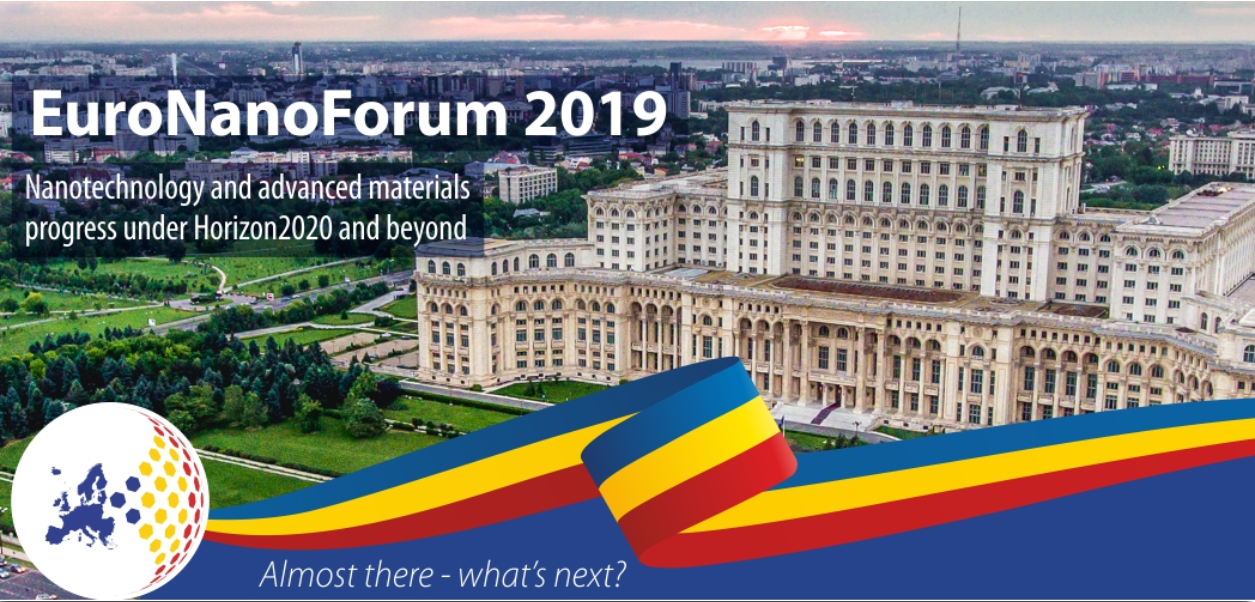 EuroNanoForum 2019 at a glance:
Europe's largest networking conference focusing on nanotechnologies and advanced materials science, innovation and business;
Open to the scientific community, representatives from industry, research and innovation, and policy makers;
Offers excellent opportunities to debate on cutting edge research and successful industrial implementations in the field.
Organisations involved
Edelweiss Connect GmbH (EwC)
The University Of Birmingham (UoB)
Links and additional materials